I designed some web advertisements for Monster Energy. Their Ultra Paradise drink is infused with different island flavors, which I wanted to highlight. The ads have a beachy feel, but it also keeps the Monster Energy look.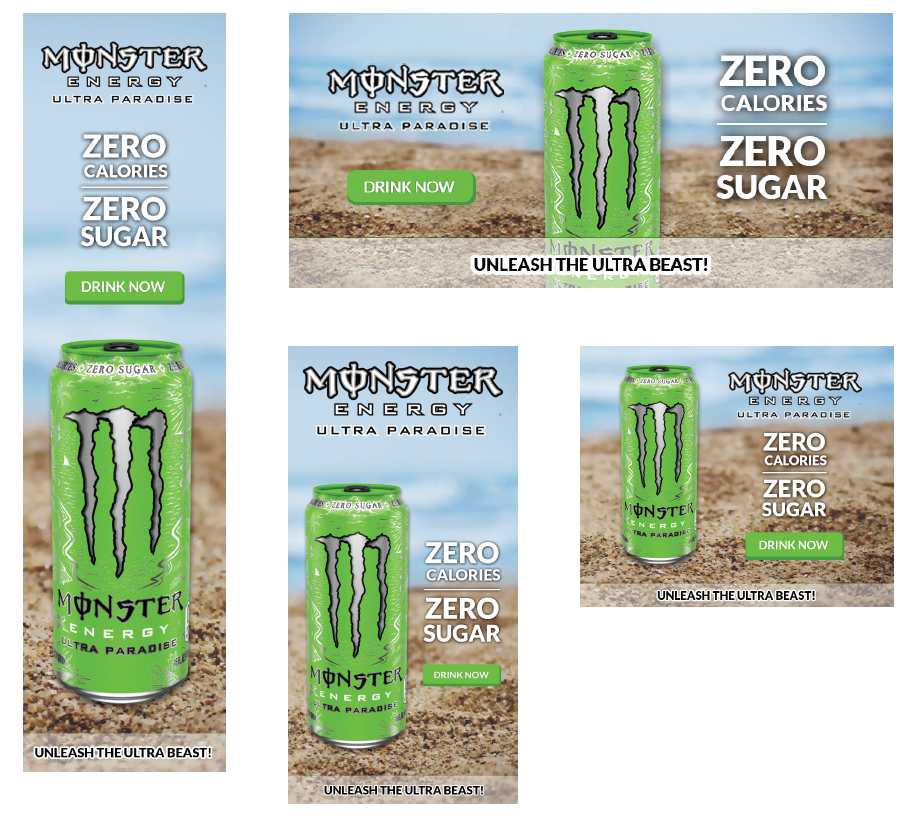 The Process
The first thing I did was collect images that I could use in the advertisements. I looked for tropical images on Unsplash.
In Photoshop, I played around with the images and layout until I settled on a look that I wanted.
I decided to go with the image of the energy drink on the beach. The advertisement feels calm and could be at any beach. The picture also looks light and airy which emphasizes the zero calories and zero sugar.