Portage Trail Outfitters and Resort
Welcome to Portage Trail Outfitters, nestled on the pristine banks of Ensign Lake, part of northern Minnesota's world famous Boundary Waters Canoe Area Wilderness (BWCAW). At Portage Trail Outfitters, we pride ourselves on catering to your idea of an outdoor wilderness experience. Whether your sense of the great outdoors is a luxurious private cabin, or a bunkhouse to crash in before a peaceful and secluded trip into the wild, we can help you out.
About the Boundary Waters Area
At Portage Trail Outfitters, keep your eyes open for a rare moose sighting, ears open for the soothing evening song of the Minnesota loon, and your heart open for one of the most memorable experiences of your life. Enjoy your stay!
Gear Provided by Portage Trail
In addition to various lodging options, Portage Trail Outfitters offers full service outfitting and guide services for your wilderness trip. Do you have a majority of your own gear, but forgot something? No problem, you can rent equipment à la cart.
Lodging Near Ensign Lake, MN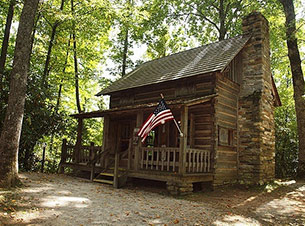 Enjoy our various lodging options. Portage Trail Outfitters offers a great selection of cabins in great locations all around the Boundary Waters. Stay in our comfortable cabins all year round. Leave the business at home and enjoy the peaceful outdoors!