I created this flyer for the Bloomingdale Cemetery Association's Pancake Breakfast fundraiser. Bloomingdale is a small town outside of Westby, WI. They hold a pancake breakfast every year to raise money to support the upkeep of the Church, graveyard, and schoolhouse.
I designed this flyer to grab people's attention. The delicious, mouth-watering pancakes will make anyone mark their calendars for this event. I placed a 1/4" margin on the flyer for the association since they will be printing these flyers off themselves.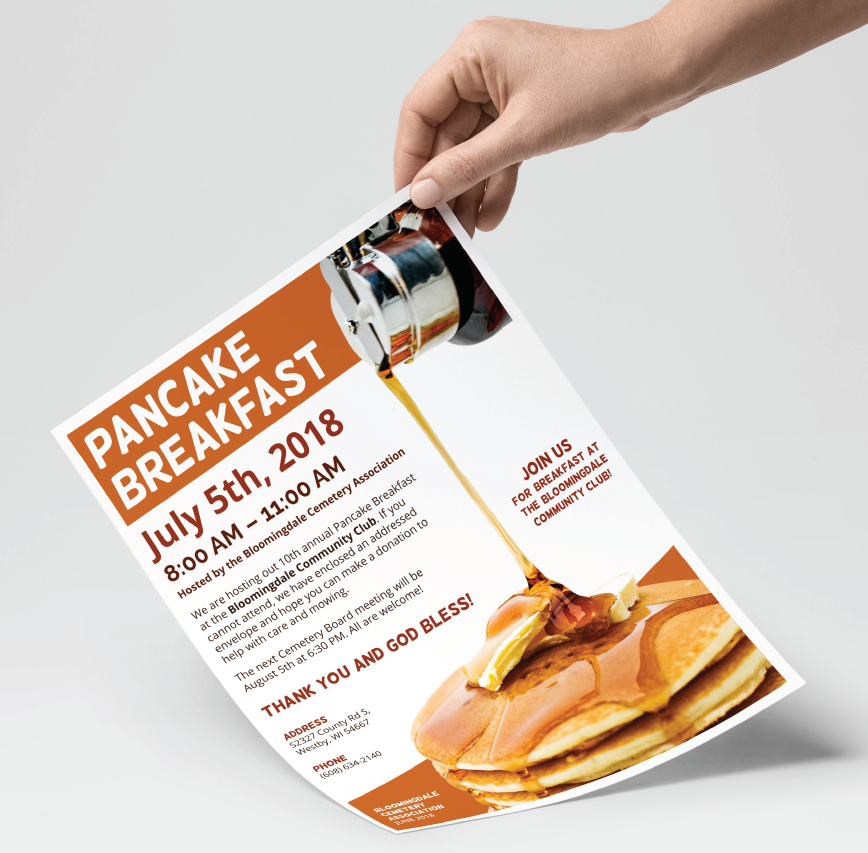 The Process
First, I sketched some ideas of what I wanted the flyer to look like.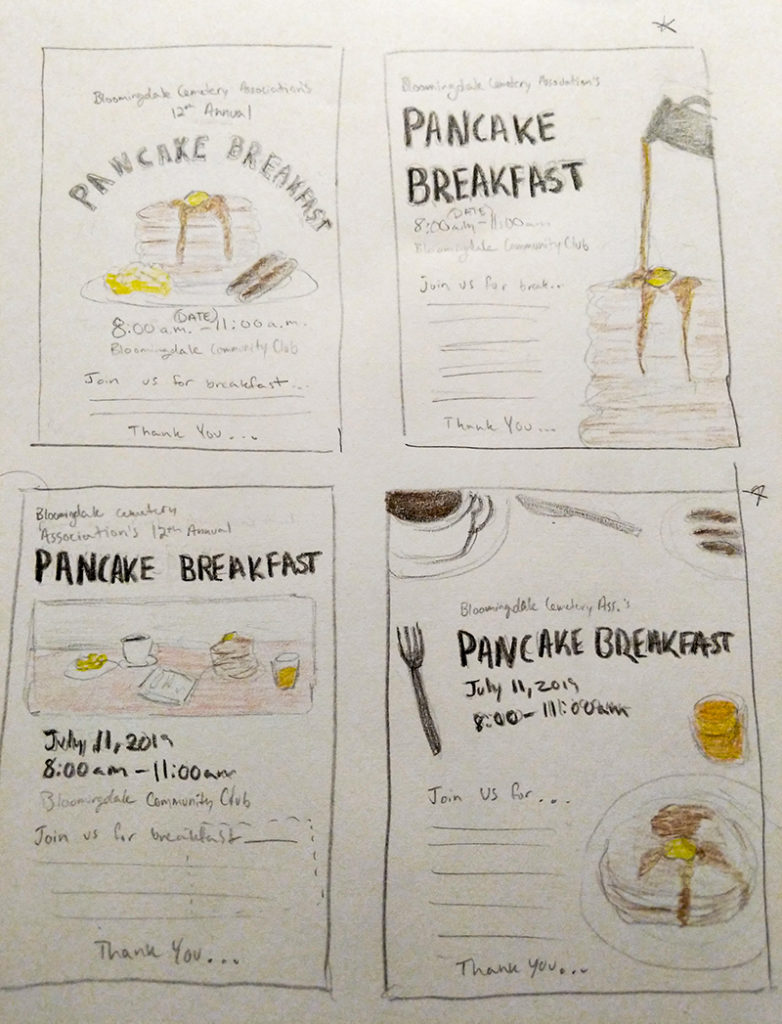 After I picked out a layout that would work well, I found free images that I could use. I found these two images that I molded together in Photoshop.